BA (Hons) Education 2016 | Magic Circle Member | Equity member | DBS checked | Public Liability Insurance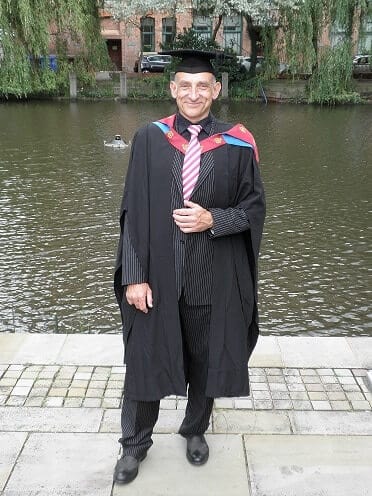 I have always loved magic and entertaining people and am extremely lucky to do a job that I really enjoy doing. Even as a child I was creating shows for family get togethers and regularly performed in every school play. After doing a Law Degree I became a full time professional entertainer and travelled around the country before settling in Manchester.
Recently, I have returned to education and have been studying for a BA in Education at Manchester University. I have now been awarded a BA(Hons) 2:1 and return this September to start a PGCE (Post Graduate Certificate in Education). I have found academic learning has enhanced my ability to entertain and enthrall young audiences.
I am a member of the internationally regarded Magic Circle and Equity, the acting union. With just 1500 Magic Circle members worldwide this is indeed an honour.
I continue to entertain children and adults in a variety of settings from private houses to schools, children's hospitalwards and festival events. My shows are fun, lively, entertaining and all inclusive.
Performing at
Macclesfield Hospital
David Lewis Centre
David Lloyd Leisure Club
Inscape House, Cheadle
Sanam Restaurant
Ramillies Hall Independent School
Willow Housing Trust
Disley Golf Club
Hilton Cloud 23 Bar
Olive Shapley Nursery, Didsbury
The Legacy Rainbow House Children's Charity
I've seen Mr Tinsel in action a few times now and the children (and adults) love him
We have just had Mr Tinsel for our daughters 4th birthday party, he was great from start to finish, he kept all the children entertained for the whole 2 hours, would use him again. Elaine Cheshire